By 2050 almost one-in-four humans will be aged 60 years and older, double today's share. Moreover, the number of people aged 80 years and older will quadruple. This demographic shift is opening new vistas for Social Robots in elders' daily healthcare management, and as a useful tool for healthcare professionals and institutions treating seniors.
If robots can't replace humans, they can have a positive effect on the future of eldercare. Friendly and helpful robots like Misa offer power, mobility, and monitoring capabilities that support wellbeing, security, and independence for the aging population.
Medication Reminder
For the elderly, taking duplicate or unnecessary medications or forgetting to take their medications altogether can greatly increase the risk of adverse reactions. To address this, Misa Robotics provides a smartphone app " MISA Connect" that checks whether users are adhering to doctor's prescriptions and ensures they know what to do to manage their conditions.
Misa leverages cameras and an AI algorithm to monitor medication-taking and will pop out an automatic alert if the meds are not taken properly. This is helpful for seniors who have serious medical conditions; difficulties with vision, dexterity, or cognition; or memory lapses.
Remote Home Monitoring – Like having a nurse in the room 24×7
The researchers behind Misa's elderly care solutions seek to provide seniors with the peace of mind that would come from having a private nurse. This involves movement sensors, Obstacle Sensor, Touch Sensors, etc. Video calling & Surveillance feature of Misa connect app allows care takers to monitor the elderly like having a nurse 24 x 7.
Any significant deviation from the ordinary activity patterns can issue an automated alarm to authorized nurses or physicians. The system can also track elders' health indexes to proactively identify risks.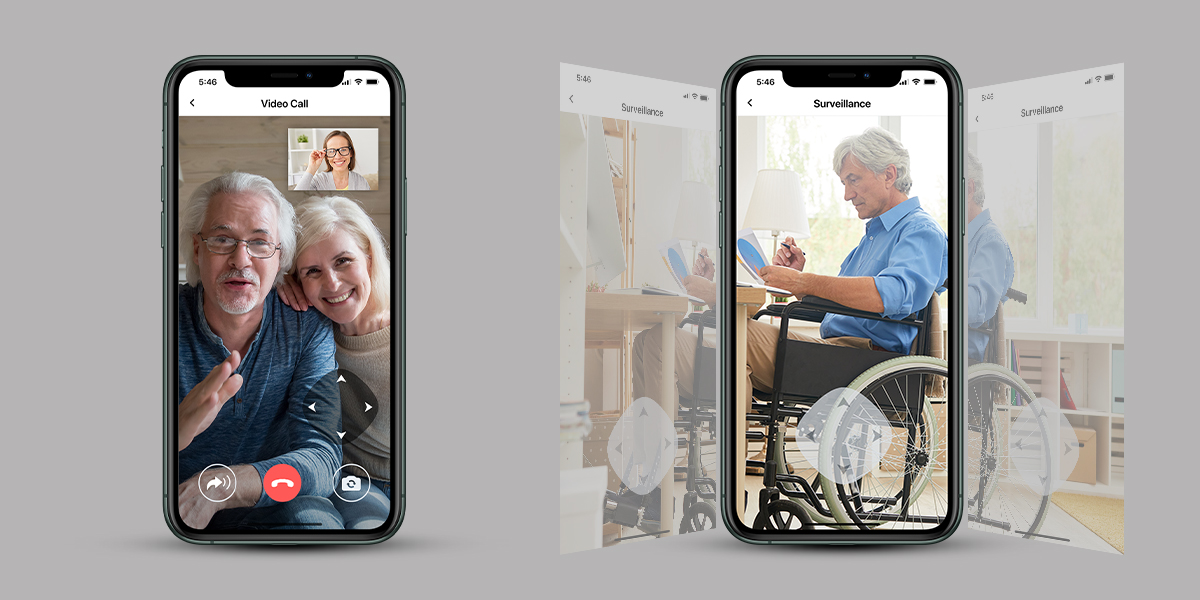 Practice social distance but not social isolation
Social distancing doesn't have to mean isolation or loneliness. We need to keep older adults safe, but also keep in mind that social isolation can have a negative impact on older people's immunity and mental health.
Whether in your home, elderly care or hospitals, the care abilities of Misa improve the well-being of elderly people. It provides a wide range of services like monitoring from distance, reminds to take medications, facilitates staying in contact with family, friends and healthcare providers via video chats and engaging talks, helps to stay healthy, keeps moving, improves memory, provides all kinds of information, etc.
In a nutshell: a perfect Grandma's and Grandpa's little helper!