Bringing the world to you and you to the World
Misa is specially designed with and for older adults to give them everything they need to stay sharp, connected and engaged. Interacting with Misa is easy and fun, and through AI Misa becomes even more helpful by learning what you like and need.
Misa leverages cameras and an AI algorithm to monitor medication-taking and will pop out an automatic alert if the meds are not taken properly. This is helpful for seniors who have serious medical conditions; difficulties with vision, dexterity, or cognition; or memory lapses.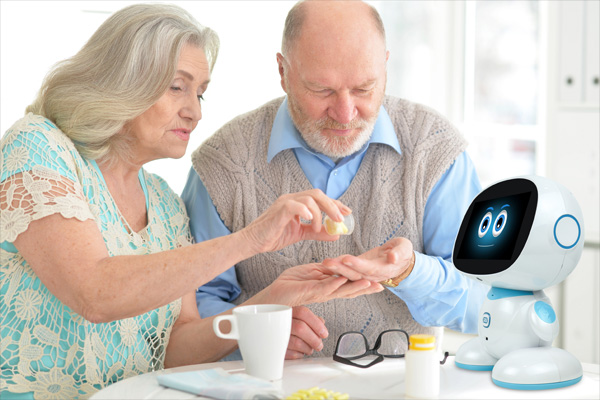 For the elderly, taking duplicate or unnecessary medications or forgetting to take their medications altogether can greatly increase the risk of adverse reactions. To address this, Misa Robotics provides a smartphone app " MISA Connect" that checks whether users are adhering to doctor's prescriptions and ensures they know what to do to manage their conditions.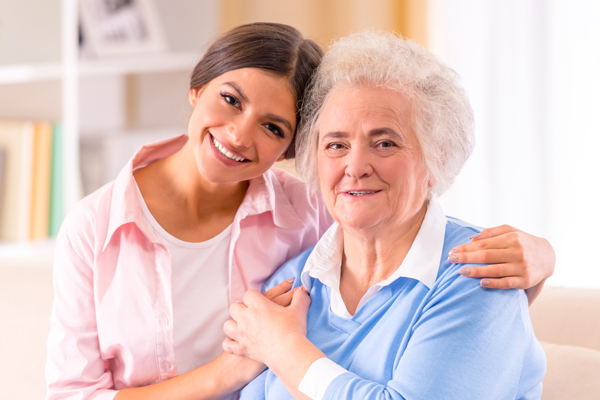 Unlike anything you've experienced before, Misa is a friendly, intelligent, inquisitive presence in your daily life – there for you, in your corner, offering tips and advice, responding to your questions, surprising you with suggestions – a dedicated sidekick on your journey through this remarkable part of life.
Remote Health and Safety Monitoring – Like having a nurse in the room 24×7
The researchers behind Misa's elderly care solutions seek to provide seniors with the peace of mind that would come from having a private nurse.
This involves movement sensors, obstacle sensors, Touch sensors, etc. Video calling & Surveillance feature of Misa connect app allows care takers to monitor the elderly like having a nurse 24 x 7.
Any significant deviation from the ordinary activity patterns can issue an automated alarm to authorized nurses or physicians. The system can also track elders' health indexes to proactively identify risks.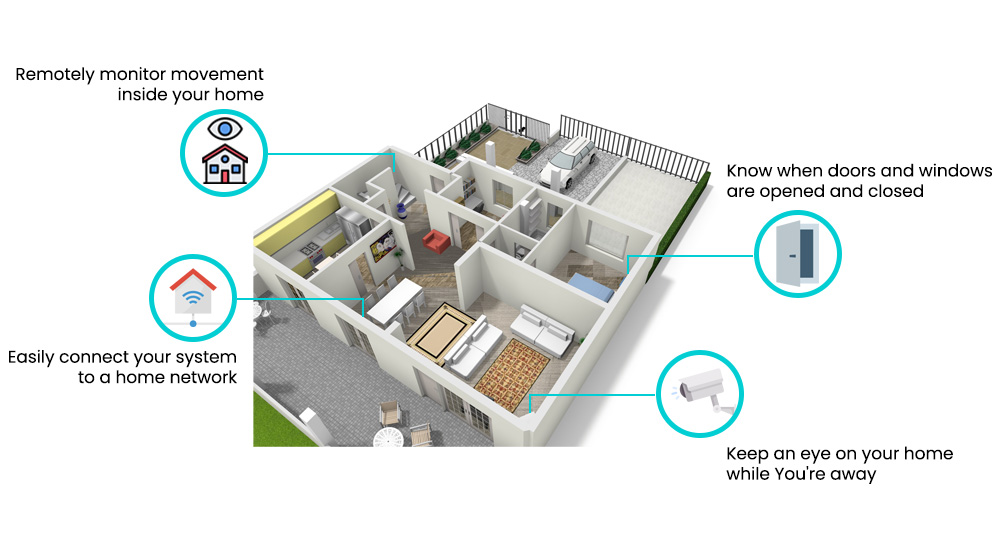 Misa is a "sidekick for happier aging." The AI-powered companion robot can hold conversations with patients, remind them to take their medications, and lead them in light physical activities to improve physical and mental health.
Misa can be integrated with various messaging and social media platforms, enabling users to send and receive texts and pictures without fussing with a cellphone. Misa was designed for seniors who live alone, and allows the family to remotely monitor both user and the home conditions for abnormalities.