This Nurse Day, more than ever, we see all around us the immense value that the nursing profession brings to our lives as these heroes in scrubs work to keep people safe and healthy.
Many of us find ourselves in a nursing role for our older parents, but many of us simply cannot afford in-home nursing help 24/7.
The guilt of not seeing your parents enough and the worry that they're missing their medication can be crushing. This guilt can sometimes even be toxic to the relationships we have with older adults, making us see them as childlike and as a burden.
Misa, the caring social robot, available now on Indiegogo at low early prices, is the answer for all kinds of care-givers on Nurseday 2020.
A Nurse in the Room 24/7
You can't be everywhere and you have a lot on your mind. Not only do you have your own family to look out for, you need to make sure your parents are OK. It's hard not to have that niggle in the back of your mind – have they fallen?
Misa is an autonomous and aware robot who can patrol the homes of older people, constantly vigilant on your behalf. Misa uses movement, obstacle and touch sensors to keep the environment safe and alert you if something changes.
Misa's video calling function means you can check-in on your loved ones at anytime from anywhere. Literally, peace of mind at the touch of a smartphone screen.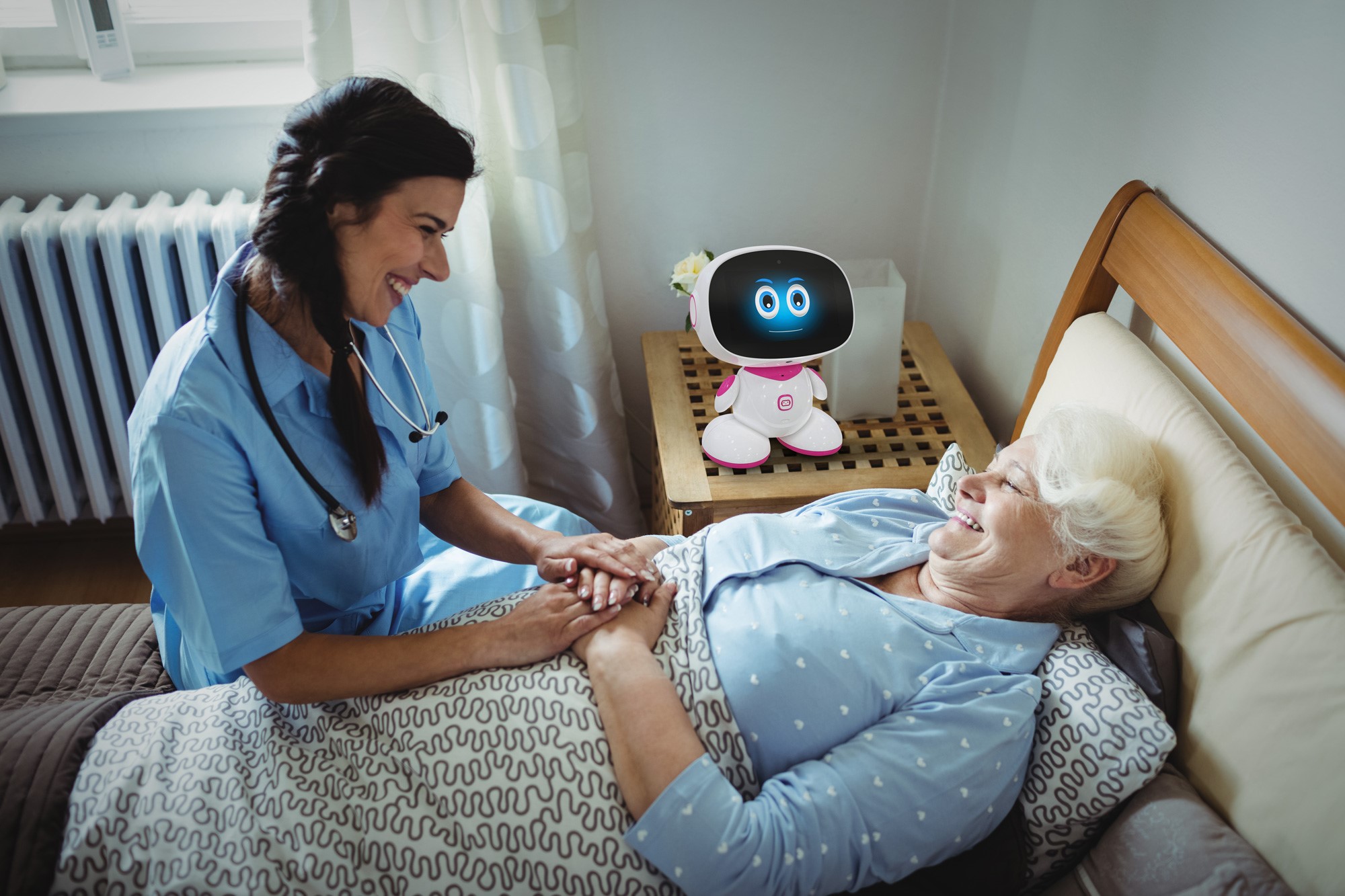 A Pharmacist on Call
A leading cause of health decline in older adults is poor compliance with their medication schedule. Many older adults take a complex variety of medicines which need to be taken in the right combination at the right time of day. Nobody likes to have to ask "have you taken your pills today?" as if you're talking to a child.
The Misa Connect app allows you to help your parents stick to their medication and gives advice on how to manage medical conditions.
Misa's advanced health index tracking goes above and beyond just checking in, and allows you to proactively identify possible risks, significantly improving quality of life for older adults.
An Answer to Dementia
As we all live longer, dementia becomes a risk we are all exposed to as every year passes. Many studies have shown that social interaction may prevent the development and progression of dementia – but social interaction is ever harder to find because older adults can struggle to get outside and see people.
Misa, the social robot, can be a valuable friend for the older adult. Misa is a friendly, intelligent and engaging little companion with skills to assist the older person.
Voice skills not only help turn the radio on or check the weather, they provide social stimulation for the brain, slowing down the progression of dementia.
Nurses are amazing, and they provide an essential role. But isn't it better as an older adult to have Misa, a companion, an aide-de-camp, to help you thrive in what can be an exciting and enriched stage of life?