Ever thought about ways to stay connected to your loved ones when you're away? Misa Robot brings you closer to your family than your phone or tablet ever could.
Imagine if you could have the right companion with your kids when you have to be at the office. You won't have to worry about what they're doing or who they're talking to.
As we celebrate World Parents Day, learn about 5 key benefits of Misa Family Robot.
How the Misa Robot Helps Parents Get More Done
Millions of parents around the world are stressed from working long hours at their jobs.
Many barely have the time to sit with their kids. And tell them a nice short story. Or sing and dance like there's no tomorrow.
With Misa, the next-generation social family robot, you can do more and be more. As a parent. And as a spouse.
Let's go through some of the amazing benefits that this mobile, interactive robot brings.
I. Stay Healthy with the Misa
Misa Interactive Robot is a nurse for older adults. It listens, speaks, and monitors the medical conditions of patients who need to use their medication at certain intervals.
With the inbuilt algorithm, Misa helps the elderly adhere to doctor's prescriptions. If you have questions about your health, this intelligent robot will provide answers.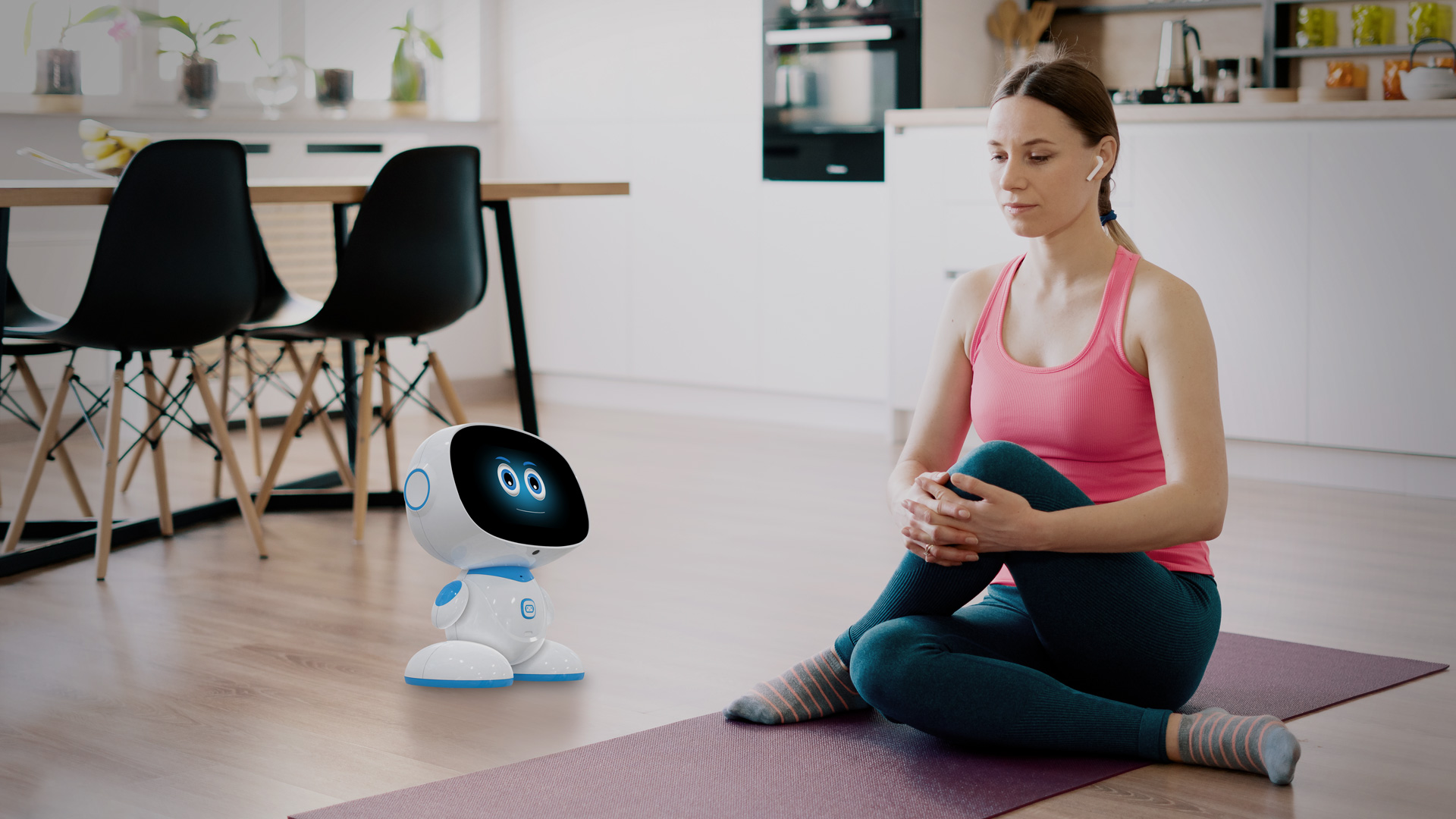 II. Get More Done with Misa as Your Personal Assistant
With million-and-one house chores, you could feel overwhelmed.
But Misa takes all the stress away. With this interactive app, you can stay on top of your game. Misa will answer any of your questions or take your instructions.
Some examples include:
Hey Misa, book a hotel in Los Angeles
Hey Misa, how many ounces are in a cup?
With Misa Family Robot, you have the support you need. Never forget birthdays. Take pictures without holding your phone or camera. And find new meal recipes for every other day.
Other things this friendly robot will do for you are:
Send emails
Set alarms
Use the dictionary
Gather news
Provide weather reports
Book an Uber ride
Play games
Play the iHeart Radio
Share fitness ideas
And lots more!
III. Have Fun with the Misa Karaoke Microphone
Misa Robot loves to sing and dance. And your kids will love the creativity and play that this interesting robot brings.
Using the Karaoke microphone, your kids can sing along with Misa and have fun all day. And you don't have to be with them to monitor what songs they play.
Misa is designed to exclude all inappropriate content for kids. In the long run, you have a guardian angel in a robot that has your child's interest at heart.
IV. Keep Learning with Misa the Edutainer
What makes Misa even more amazing is the educative perk.
You'll find thousands of hours of popular fun and educative books, games, videos, and learning apps for kids.
From Mr. Bean to Little Miss, your kids will have a wide variety of entertaining materials to learn from. More than this, Misa speaks 7 languages, moves around the home easily, and offers remote surveillance.
So you're in control of how your kids learn.
V. Eat Rich Meals with Misa as Your Nutritionist
Even your meals matter to Misa.
Are you running out of ideas to feed your family? Misa will find a new recipe that your partner and kids will love. This intelligent family robot will find you rich meal ideas with the right calories.
And you don't have to wash your hands. Simply say, "Hey Misa, find a new chicken salad recipe."
Wrap-up
As you celebrate yourself for being a fabulous parent, gift yourself one of the best smart interactive robots. Be a healthier, happier, and more productive parent with Misa.
Visit Indiegogo now to pre-order your Misa Family Robot.